Lately, in a tangled mess of reflections, I've been reminding myself of some wise words God instilled in my heart years ago.
You must protect your destiny. You must protect God's plan for your life.
That sounds all too relevant for most of our lives, right? But I realized this goes much further than just the plans He has for our lives, but how those plans are meant to restore, build, and lead others.
I mean just the other week, my fiancé and I were really feeling defeated after crunching some numbers for our wedding. I'm sure most of you have gone through something similar when dealing with a wedding budget.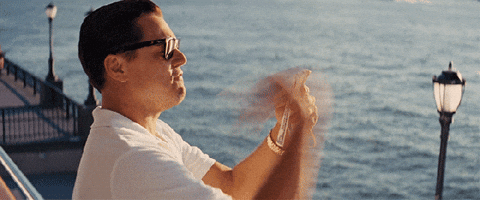 We were not following our devos, not involving much of God in our lives those few days, and were starting our days with bickering and ending out nights with arguments. It was rough, folks.
Yet, I still kept hearing a still small voice in my heart telling me to keep protecting God's plan. To hold on to this precious gift before I went into full destruction mode and lost something so valuable.
Every single time we were engaged in some sort of argument or bickering, it brought me to a bitter and vulnerable state. I wasn't seeking Christ wholeheartedly and I was letting the devil have a foothold on my life. Guys, all it takes is a moment to let that kind of bad energy in. And hear me closely, all it takes is a still moment to let that all OUT!
We can't and should not be oblivious to our surroundings. To what is coming out of our mouths, having negative thoughts, and our actions. The super natural world is all too real. All it takes is just one moment to get us out of our routine with Christ. So, yes, quite frankly lately I've been feeling pretty inadequate. And for a mostly introvert and anxious person, it can be painfully real and consuming.
We ended the week by going to our last pre-marital counseling session. Talk about perfect timing. Thank you, Jesus!
And we realized that our differences were what brought us together in the first place. That we really did bring out the good in each other when we worked together with Christ at the center of it all. Once the session ended, I smiled. I knew that we were and ARE destined for something GREAT. Something that will bring forward much change, not only in our lives but in others' lives. I mean, how many times did I miss an opportunity to bring God's love into someone's life while I was turning away from Christ? How many times did I miss the holy spirit getting me out of my comfort zone to speak to that stranger or to pray into others' lives? We must stick to His plan. It doesn't just affect us, it affects a whole train of plans God has for YOU and OTHERS. That is how amazing and beautiful God is!
Our life plans are so intricately and wonderfully made! Woven in with other sweet people. Rest your soul in that cup of goodness. 🙂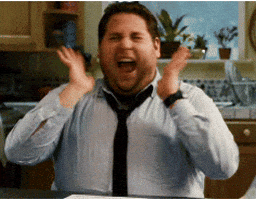 And the devil will never be able to get over the good in our lives, guys. He just can't take it. So, whatever is being thrown at you or your relationships, or your life in general. Know this….the battles refine us. They set forth a fire that should be firing for Christ. But when they deplete us…when they bring us down to our knees in despair, know that God is more than willing to meet you halfway. But He needs you to….protect your destiny. He will always bring healing to your pain, fullness to your emptiness, and grace to your short-comings.
If we don't remind ourselves that His plan is greater than the current battle, we open doors to this world's scrutiny, pain, addiction, and sorrow. Don't let those doors open. Instead, embrace the down days. If you feel that it's too late, know this… You can still restore your destiny.
We must fight for our future.
Photos/Gifs:
Wonderlog Photography-Tumblr: https://wanderlog.org/post/169535055261/iceland-photo-nattesferd-iceland-nature
Personal photos by Custock Photography.
Gif 1) templatemonster.com
Gift 2) giphy.com
xox L. Carolina